anna_gg wrote:
This was also my solution but it seems there is a polygon with fewer sides that meets the criteria.
Why, of course! A concave decagon.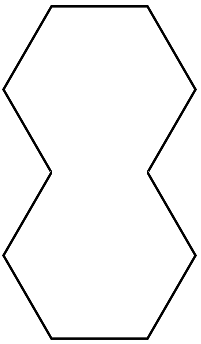 NB: I think I've proved that a regular concave polygon (i.e. a polygon with equal sides and internal angles either θ or 360°−θ, at least one of which is reflex) must have at least 9 sides. If my proof is correct, it remains to check whether there exists any regular concave nonagon.
---
228 books currently added on Goodreads