Ricky Thomas Ponting has scored a century in each innings in his hundredth test leading Australia to (cricket) test and series victory over South Africa.What a performance! Well done, Ricky!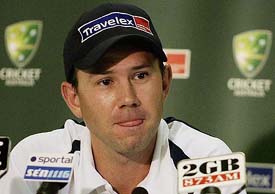 ---
The divergent series are the invention of the devil, and its a shame to base on them any demonstration whatsoever - Neils Henrik Abel.
Knowledge is of two kinds. We know a subject ourselves, or we know where we can find information upon it - Samuel Johnson.