Singapore Airlines
Gist
Singapore Airlines is a major air carrier in Asia. Founded in the year 1947, it has been running very successfully and making travel a pleasant experience for its passengers. It has more than 150 aircrafts operating to more than 60 destinations the world over, while maintaining a 5-star ranking. Singapore Airlines is also the first airline to operate the Airbus A380 to the Heathrow Airport in London. Commercial flights are operated by it from Singapore to California, Los Angeles and New Jersey. It has also a plan to include some newer destinations, which include Hong Kong, Beijing, Melbourne and Los Angeles. In the Southern Asian region, it has a strong presence and is one of the major airline companies. It has a subsidiary airline, SilkAir, which connects more international destinations in the Southern Asian region.
Summary
Singapore Airlines (abbreviation: SIA or SQ) is the flag carrier of the Republic of Singapore with its hub located at the Singapore Changi Airport. The airline is notable for highlighting the Singapore Girl as its central figure in the corporate branding segment. Ranked as a 5-star airline by Skytrax for the last three decades, it has also been ranked as the world's best airline four times.
Singapore Airlines Group has more than 20 subsidiaries, including numerous airline-related subsidiaries. SIA Engineering Company handles maintenance, repair and overall (MRO) business across nine countries with a portfolio of 27 joint ventures including with Boeing and Rolls-Royce. Singapore Airlines Cargo operates SIA's freighter fleet and manages the cargo-hold capacity in SIA's passenger aircraft. Scoot, a wholly owned subsidiary operates as a low-cost carrier.
Singapore Airlines was the first to put the Airbus A380—the world's largest passenger aircraft—as well as the Boeing 787-10 into service and is the only operator of the ultra long-range (ULR) version of the Airbus A350–900. It ranks amongst the top 15 carriers worldwide in terms of revenue passenger kilometers and is ranked tenth in the world for international passengers carried. Singapore Airlines was voted as the Skytrax World's Best Airline Cabin Crew 2019. The airline has also won the second and fourth positions as the World's Best Airlines and World's Cleanest Airlines respectively in 2019.
Details
Singapore Airlines flies on five continents from its primary hub in Singapore.
After the Asian financial crisis in 1997, Singapore Airlines discontinued its routes to Kagoshima, Berlin, Darwin, Cairns, Hangzhou and Sendai. Toronto was discontinued in 1994. During the SARS outbreak in 2003–04, Singapore Airlines ceased flights to Brussels, Las Vegas, Chicago, Hiroshima, Kaohsiung, Mauritius, Vienna, Madrid, Shenzhen and Surabaya. Singapore Airlines discontinued flights to Vancouver and Amritsar in 2009, and São Paulo in 2016.
The airline has a key role on the Kangaroo Route, operating flights between Australia and the United Kingdom via Singapore. It flew 11.0% of all international traffic into and out of Australia in the month ended March 2008. Six destinations apiece are served in Australia and India, more than anywhere else. Singapore Airlines also operated flights between Singapore and Wellington, New Zealand via Canberra until May 2018, when the intermediate stop was changed to Melbourne. This route was known as the Capital Express. The route was suspended in 2020 due to the COVID-19 pandemic.
Singapore Airlines has taken advantage of liberal bilateral aviation agreements between Singapore and Thailand, and with the United Arab Emirates, to offer more onward connections from Bangkok and Dubai, respectively.
In 2005 AirAsia, a low-cost carrier (LCC) based in Malaysia, accused Singapore Airlines of double standards, when it claimed that the Government of Singapore attempted to keep it out of the Singapore market, despite desiring to fly routes out of Australia itself. In 2007 Singapore Airlines welcomed the liberalization of the Singapore-Kuala Lumpur route, previously restricted to Singapore Airlines and Malaysia Airlines under rules designed to protect the state-run airlines from competition for over three decades, accounting for about 85% of the over 200 flight frequencies then operated. A highly lucrative route for LCCs due to its short distance and heavy traffic as the fourth-busiest in Asia, bringing Singapore Airline's capacity share on the route down to about 46.7%, Malaysia Airlines' down to 25.3%, and increase to 17.3% to the three LCCs now permitted on the route, and the remainder shared by three other airlines as of 22 September 2008. Until 1 December 2008, Singapore Airlines operated six flights per day. From 1 December 2008 when the route was completely opened, Singapore Airlines operated four flights per day plans, while its sister airline SilkAir also operated four flights per day. Malaysia Airlines, the main opponent to liberalisation of the route and deemed to be the party which stands to lose the most, continued to codeshare with both Singapore Airlines and SilkAir on the route.
Singapore Airlines operated two of the longest flights in the world, both nonstop flights from Singapore to Los Angeles and Newark with Airbus A340-500 aircraft. All A340-500s were phased out in 2013 and nonstop flights to both destinations were terminated. Nonstop service to Los Angeles was terminated on 20 October 2013 (the airline continues to serve Los Angeles from Singapore via Tokyo-Narita), and the nonstop service to Newark was terminated on 23 November 2013 in favour of a Singapore-New York JFK route via Frankfurt.
From 23 October 2016, Singapore Airlines resumed non-stop flights from Singapore to the United States, beginning with San Francisco. The route is flown by the A350-900 aircraft and includes Business, Premium Economy, and Economy classes. This was followed by the resumption of non-stop flights to Newark and Los Angeles from 11 October 2018 and 2 November 2018, respectively, with the delivery of the Airbus A350-900ULRs, allowing the airline to operate two of the world's longest non-stop flights again.
On 14 October 2015, Singapore Airlines announced plans to resume the world's longest non-stop flight between Singapore and New York – a 15,300 km (9,500 mi), 19-hour route that the airline had dropped in 2013.[40] A340-500 aircraft were formerly employed to serve this route until their retirement in 2013. SIA resumed the route following the acquisition of new Airbus A350-900ULR aircraft on 18 October 2018. At the time, Singapore Airlines Flights 21 and 22 was the longest scheduled route in the world. It was suspended again in March 2020 due to COVID-19 pandemic, and resumed in March 2022.
On 9 November 2020, SIA relaunched the nonstop flights between Changi Airport and New York, but this time to John F. Kennedy International Airport, three times a week. The route, Singapore Airlines Flights 23 and 24, is the longest scheduled flight in the world.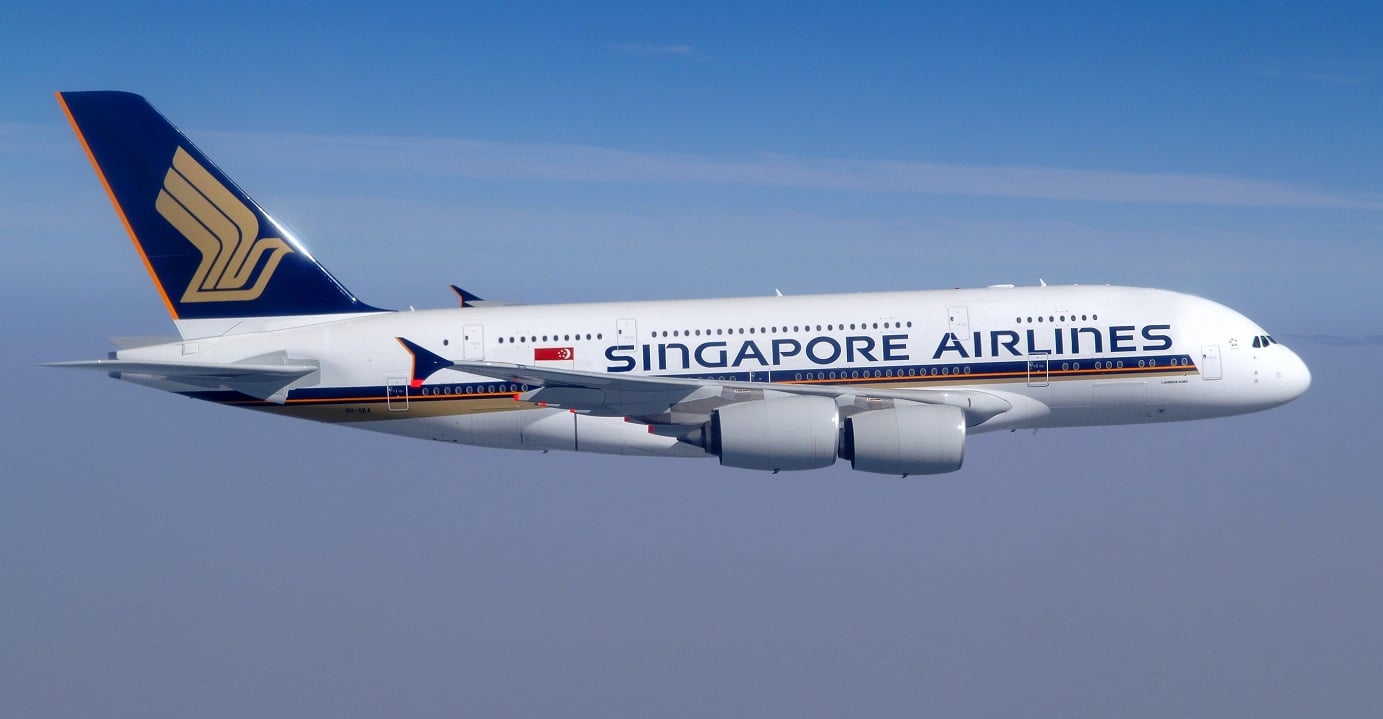 ---
It appears to me that if one wants to make progress in mathematics, one should study the masters and not the pupils. - Niels Henrik Abel.
Nothing is better than reading and gaining more and more knowledge - Stephen William Hawking.