please help.
I'm perplexed by this puzzle by Sam Loyd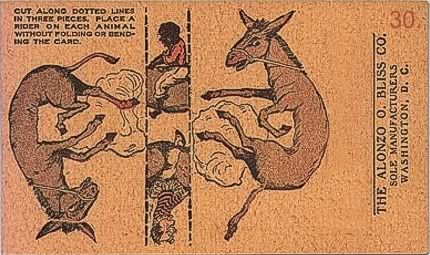 and a friend is trying to convince me that this is the solution, but I don't believe him....should I?
http://i5.photobucket.com/albums/y152/wildJazie/quizzers/finishedhorsesornot.jpg
I know theres a whole thread about Sam Loyd puzzles, thats how I found this board. But I just need help with the answer to this one, and didn't think that was the right place to ask it. If it is, let me know and I will repost in that thread.
Yes, I would like to know the correct answer to this one, being I don't have access to a printer to play with it, and figure it out myself. Any help is appreciated.
Thanks~